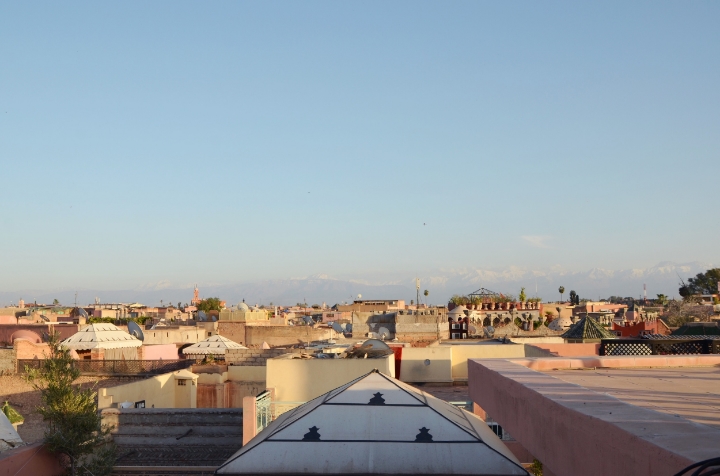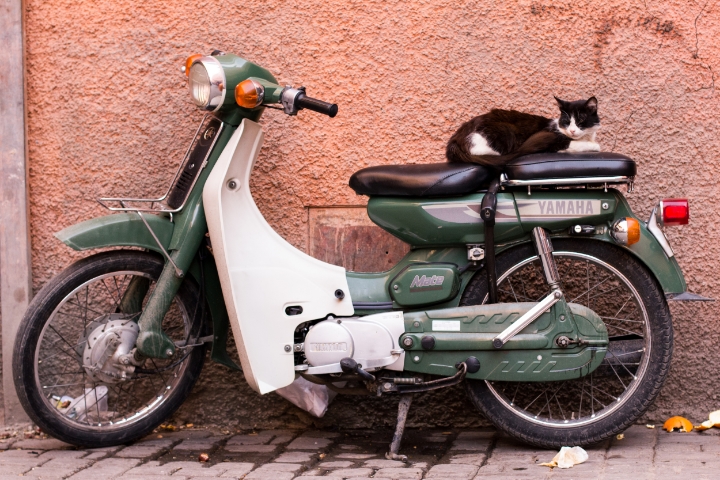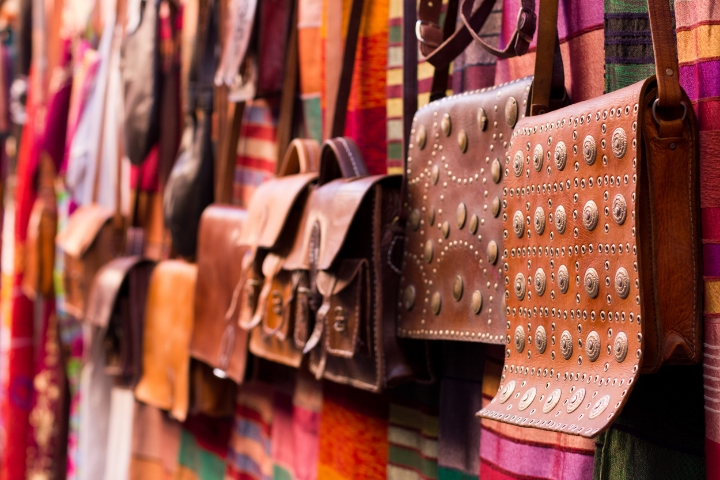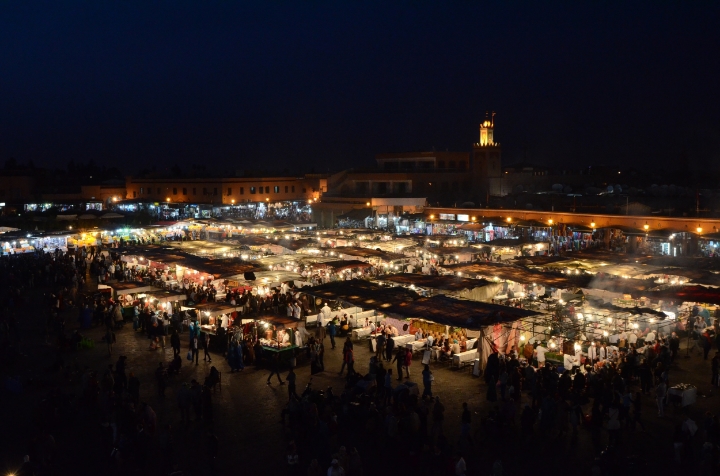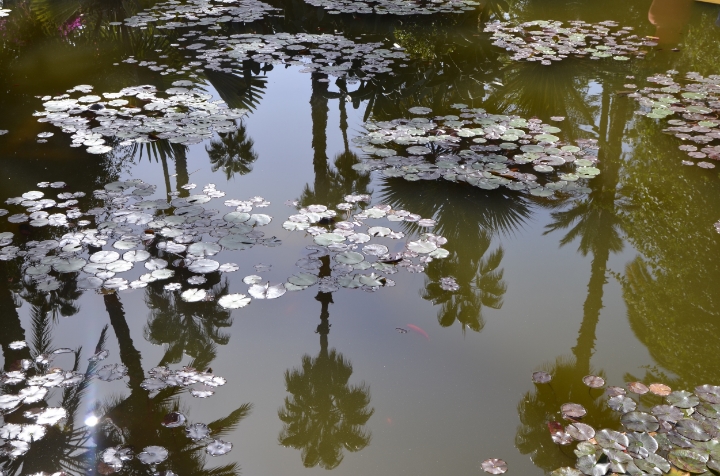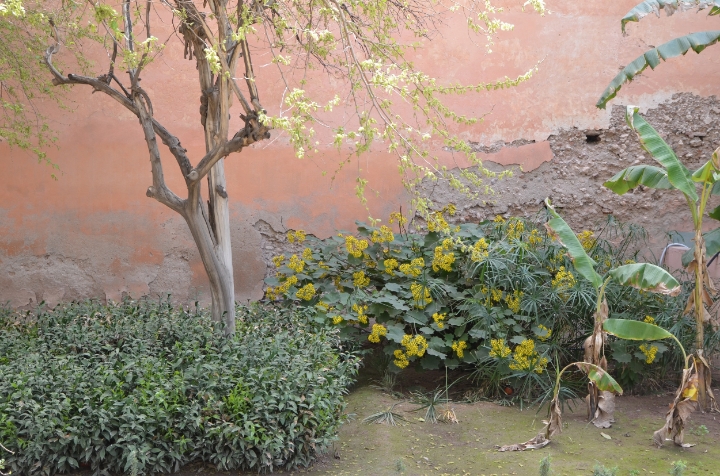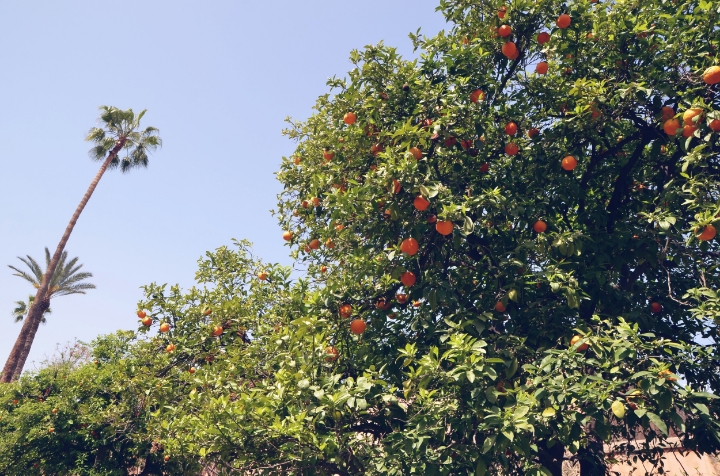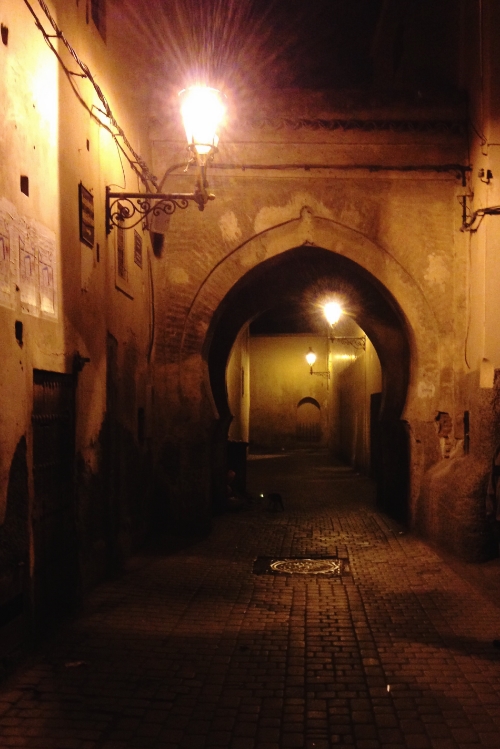 Short Guide
SLEEP
There are so many gorgeous places to choose from, so it'll be a tough decision. Riad Dixneuf la Ksour, Riad Mena, and Riad Dyor are all stunning, and the lovely little pool and terrace at Riad Kaïss would be worth a stay alone. If you can, splurge on El Fenn, which is straight out of a dream. If you want something away from the bustle of the medina, there are some wonderful options in Palmeraie and surrounding areas, such as Riad Mena's outpost, or the Fellah Hotel. See our Google Map for even more options. Whatever you choose, be sure to book well in advance, as riads are essentially houses and only have a handful of rooms.
SEE
Enjoy the botanical beauty at Yves Saint Laurent's Jardin Majorelle, take in the dazzling decor at Bahia Palace, and find a tranquil moment at the Saadian Tombs or in the zellij-tiled courtyard at Medersa Ben Yousseff. Check out an impressive selection of Berber crafts on display in a beautiful house at Musée Tiskiwin. View contemporary art at Galerie 127 and the wonderful photography exhibits at Maison de la Photographie.
DO
People-watch. There are so many fascinating faces and characters in Marrakech. Wander through the souks and observe the action at the Jemaa el-Fnaa night market. Take many breaks for traditional mint tea. Go to a hammam. Try the public Hammam Dar el-Bacha, the private Le Bain Bleu or Les Bains de Marrakech, or splurge on a decadent spa treatment at Royal Mansour, La Mamounia, or La Sultana (and take a peek at the luxurious grounds).
EAT & DRINK
You'll be eating a lot of tagine and merguez. Be sure to try the delicious dates and fresh squeezed orange juice when you're at Jemaa el-Fnaa. Harira soup (a tomato broth with spices and chickpeas) is also a Moroccan specialty. Many riads provide breakfast, but if not, head to Kechmara. Come lunchtime, check out Cafe Clock for date shakes and camel burgers, the rooftop at La Terrasse des Épices, or the green tiled courtyard at Le Jardin. For dinners, treat yourself to an indulgent, multi-course meal at Le Tobsil, take in the ambiance at Dar Moha (in the former residence of Pierre Balmain) or the sultry decor at Jad Mahal, enjoy superb traditional dishes at Le Restaurant at La Maison Arabe, or dine al fresco on the terrace at Nomad (located in the spice market) or Kechmara.
SHOP
You'll encounter rugs, textiles, caftans, babouche slippers, tagines, and home goods galore. While the souk is an obvious choice, you may find that between the dizzying array of goods, pressure from vendors, and haggling process, it can be quite overwhelming, so it's worthwhile to seek out specialty shops such as concept store 33 Rue Majorelle or artisan crafted goods at Trésor des Nomades, and Michele Baconnier for a less frenzied shopping experience. If you have time, check out the lifestyle shop at Peacock Pavilions, just outside the city -- you'll want owner Maryam Montague's life. If you plan to visit Fes while you're in Morocco, save your leather goods shopping for then.
READ/WATCH/LISTEN
Try A Street in Marrakech by Elizabeth Warnock Fernea to time travel to the early 70's, Peter Mayne's classic A Year in Marrakech, or The Sand Child by Tahar Ben Jelloun. Watch a vampiric Tilda Swinton stumble around in the shadows in Jim Jarmusch's Only Lovers Left Alive (it's actually set in Tangier), or Alfred Hitchcock's spy thriller The Man Who Knew Too Much. Check out eye-popping portraits by Hassan Hajjaj, who is known as Marrakech's Andy Warhol. Listen to Gnawa musician Maalem Mahmoud Guinia's "Mimoun Marhaba" and Izanzaren's "Aoudass Atassanou".
Trip Diary
MARRAKECH | March 2014
by Maleeha Sambur
My husband and I arrived in Marrakech on a Saturday afternoon and checked into the six-room Riad Dixneuf la Ksour, where we were welcomed with delicious mint tea and almond biscuits in the tranquil central courtyard, tucked away from the cacophony of the streets. The riad was a study in understated elegance, each turn revealing another simple yet perfectly composed vignette. After exploring its beautifully appointed spaces and taking in a rooftop view of the city against the backdrop of the snow-covered Atlas Mountains, we hit the labyrinthine alleys of the medina. As the melodious call to evening prayer reached our ears, we found ourselves at Jemaa el-Fnaa square just in time to watch the setting sun wash the buildings in rose gold hues and observe crowds of people shuffling off to the nearby mosque.
As evening fell, we walked through the square's storied open-air market, which sprang to life after prayer time. The atmosphere vibrated with energy, awakening our groggy, jet-lagged senses. Under the enchanting glow of string lights and patterned lanterns, we took in the scene, charmed as much by the vendors' clever multilingual sales pitches as their intriguing wares. The way they switched effortlessly between languages conjured in my mind the world of the nomadic traders, caravans, and global marketplaces of old. Fortunetellers beckoned and food stalls enticed us with tantalizing aromas as we walked past carts piled high with dates, nuts, and spices, magicians playing tricks on rapt audiences, and medicine men of dubious qualifications touting miracle cures and herbal remedies.
Over the next couple of mornings, we enjoyed a breakfast feast in the tranquil courtyard of our riad, before setting off to explore. One of our first stops was Yves Saint Laurent's enchanting Jardin Majorelle. with its brilliant blue walls, sun-dappled pathways, and mind-boggling variety of cacti. The dreamy botanical garden and Moorish-meets-Art-Deco style villa, painted a vivid ultramarine, were created and lovingly tended over the course of 40 years by French painter Jacques Majorelle, who collected plants on his travels. Majorelle managed to cultivate an impressive menagerie of over 140 different species, carefully orchestrating their arrangement with a painterly sensitivity to composition, color, light, and shadow.
Yves Saint Laurent and his partner, Pierre Bergé, fell in love with the gardens and villa while visiting in the 60s, and many years later, upon hearing it was to be destroyed to make way for a hotel, decided to buy it themselves and turn the villa into their home (there's some great commentary from PB and archival imagery in the YSL documentary, L'Amour Fou). The painter's studio was converted into a museum celebrating Berber crafts and culture, which the couple filled with objets d'art from their personal collection. Inspired by Majorelle's vision, the withering garden was restored and remained open to the public. When Yves Saint Laurent passed away in 2008, his ashes were strewn in the rose garden, a pillar was erected in memoriam, the street was renamed Rue Yves Saint Laurent, and the property was donated to the Fondation Pierre Bergé - Yves Saint Laurent.
I wasn't sure I was willing to endure the throngs of tourists at the Bahia Palace, but once inside, it was easy to see why its such a popular destination. A marvel of arched doorways, stained glass windows, patterned zellij tiles, intricately carved cedarwood, and spectacular inlaid ceilings, it was built in the late 19th century by grand vizer Si Moussa and later completed by former slave-turned-vizier Abu 'Bou' Ahmed, with the goal of making it the most beautiful palace of its time. It was meant to highlight the best elements of Islamic and Moorish architecture, and the most renowned artisans of the day were employed to design it.
After just a taste of Marrakech, I felt it was a place I'd want to return to, over and over. Before arriving, I had romanticized ideas about it, likely from having seen one too many photos of rockstars and the bohemian jet set lounging about its courtyards and rooftops in djellabas in the '60s (alas, we did not get around to recreating a Talitha and John Paul Jr. homage photo), but what I found most striking during the trip was the rhythm of the old city. I loved how frenetic mornings navigating the noise and bustle gave way to languorous evenings. I relished taking in the Atlas Mountains from a perch above the humming souks, whiling away the late afternoon with nothing but conversation and a pitcher of mint tea on the agenda, and walking home through eerily quiet, lamplit alleys of the medina after a late, leisurely dinner, our shadows looming large against its walls. I didn't know I craved these things, and I hope it won't be too long before I get to experience them again.