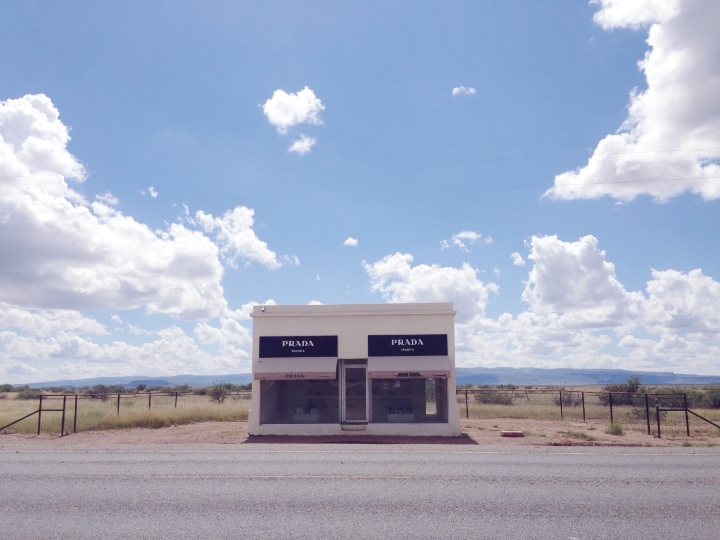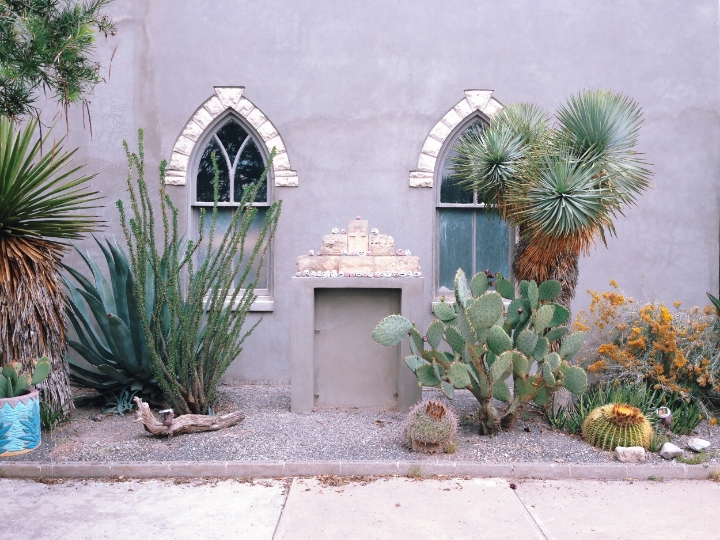 Marfa Short Guide
STAY
Book a room at the spare but stylish Thunderbird Hotel, which comes with a pool and is beautifully furnished in locally made wares by Garza. Reserve a yurt, teepee, or Airstream at El Cosmico. Or, stay at this darling AirBnB.
SEE
The stars. On a clear night, they'll be incredible anywhere in Marfa, but you can also catch a star party at McDonald Observatory. Check out the art deco-meets-southwestern facade of the Palace Theater. Tour the Chinati Foundation and La Mansana de Chinati, and see a wide range of contemporary art at Marfa Contemporary, Exhibitions 2D, Camp Bosworth, and Arber & Sons. Catch the Marfa Lights (if you can). Poke around the Hotel Paisano to soak up cowboy vibes and Hollywood history.
DO
Check out cultural happenings at Ballroom Marfa. Tune into Marfa Public Radio. Hang out in the hammocks under the stars at El Cosmico. Strike up conversations with the waiter/barista/shop clerk -- there are plenty of stories to hear, and since Marfa is such a small town, you're bound to bump into the same people multiple times over the course of your trip.
EAT & DRINK
Get your morning cup at Frama, a laundromat/coffee shop hybrid, or Do Your Thing. Grab breakfast at Squeeze or pastries at Buns N' Roses. For lunch, hit the Boyz 2 Men taco truck (be sure to check their hours first) or Food Shark (check hours). There is also a nice lady who sells incredible burritos -- ask a local for the exact location. For fancier fare, Cochineal and Maiya's are as good as their reputations. For a late nite bite, check out the Museum of Electronic Wonders & Late Night Grilled Cheese Parlour (Fridays and Saturdays). Grab a drink and/or catch a live show at Padre's (once a funeral home!) or Planet Marfa, or play billiards at the Lost Horse Saloon.
SHOP
Get your art book fix at Marfa Book Company. Check out womenswear and home goods at Tienda M, or new and vintage wares at Freda. Make an appointment to see the Garza furniture showroom, shop for more furniture and found objects at Cast & Crew, and pick up curios for the home at Wrong. Find yourself a pair of handmade boots at Cobra Rock Boot Company. Pick up some beautiful geodes at Moonlight Gemstones, and a bar of Marfa Brand soap at The Get Go (buy one of their tote bags to cart home all your finds). Don't forget to swing by the gift shops at El Cosmico and Hotel Thunderbird -- both have a fantastic selection of serapes.
EXTRAS
If you have time on your way out, check out the ghost town in Terlingua, take a dip at Chinati Hot Springs or Balmorhea State Park, and hike at Big Bend National Park or Davis Mountains State Park. If you have even more time, you can head further south to visit Big Bend Ranch State Park (tagline: Welcome to the Other Side of Nowhere!) and picnic under a teepee, or cross into Mexico to see the breathtaking Peguis Canyon in the border town of Ojinaga.
:: Marfa GOOGLE Map ::
TRIP DIARY
MARFA | September, 2014
by Maleeha Sambur
There is much to fall in love with in Marfa, and much of it has been written about ad nauseum - the unique, charmingly offbeat vibe of a remote little speck of a town with a lone stoplight, sparsely peopled with the friendliest folk, where tumbleweeds dance merrily across desert plains; the air of supernatural mystery surrounding the Marfa Lights; its history as a backdrop for John Wayne westerns; and of course, Donald Judd, the man whose artistic legacy has been intrinsically fused with the town since his arrival there in the 1970s.
Eager to take in all of this, I traveled to Marfa with my friends Sylvia and Jen in September of 2014. After flying into El Paso from our respective home cities - New York, Seattle, New Orleans - we crashed at Sylvia and Jen's parents' house for the night. The next morning, we borrowed their car, filled up the gas tank, and embarked on a three hour drive through the flat expanse of West Texas. We were mostly alone on the road, save for the occasional truck rumbling past or the odd train snaking along in the distance, kicking up dust trails in its wake. We soon found ourselves enjoying an uninterrupted vista that was mostly sky, across which enormous white clouds gathered and rolled before our eyes, joining and separating in their own fluffy drama. Thoroughly entranced by the cloud theater, the solitude of the open road, and the warmth of excellent company, my mind was suddenly light years from New York.
We made the requisite stop at the Prada Marfa installation in Valentine, Texas, and took the obligatory photos. Despite having seen countless pictures of the faux boutique parked on an empty roadside in the middle of nowhere, it was still interesting to take in its forlorn and lonely form. We stretched our legs, loitering along the railroad tracks on the other side of the street for a bit, before continuing on to our destination.
After checking into our lovely AirBnB, we grabbed lunch at the Pizza Foundation (which, sadly, has since closed) and poked around town for a bit, checking out Ballroom Marfa and making a stop at The Get Go, a delightful little general store, where we stocked up on provisions for the weekend. I was a bit concerned that we might find the town overrun with the very Brooklynites I'd just left behind and that I'd find myself wanting to apologize for my presence to tourist-weary locals, but my fears turned out to be baseless. No place was crowded, the visitors were an eclectic bunch varying in age and hailing from all different regions, and the residents we encountered were incredibly kind and helpful.
Emerging from the shop, arms loaded with sundries, our eyes drew upward to a threatening storm cloud looming in the distance, lit rather dramatically by the setting sun. As we watched it churn ominously, a local spotted us eyeing it warily and told us not to worry -- it was apparently several miles off and wouldn't head our way (we learned over the course of our trip that just about anyone in Marfa can give you an accurate weather prediction just by reading sky and wind conditions).
Over the next few days, we soaked up all the conceptual art, delicious Mexican food, and star-flecked sky that Marfa had to offer. I was kicking myself for having somehow forgotten my DSLR, but it turned out photography was forbidden at many of the sites we checked out anyway.
Our tour of the sprawling Chinati Foundation was a highlight and every bit as wonderful as I'd hoped. In addition to Judd's work, we saw works by Dan Flavin, Claes Oldenburg, Richard Long, Carl Andre, and more. It included a visit to an off-site gallery in the old Marfa Wool Factory, which housed a number of John Chamberlain works. During a sudden downpour, the three of us found shelter inside Judd's enormous 15 Works in Concrete, entertaining ourselves by calling to one another from our adopted cubes until the rain let up.
My most memorable experience, however, was touring the beautifully stark La Mansana de Chinati, also known as The Block, where Judd built a home and studio, which are preserved exactly as he left them. Highlights included an art library, a gallery space, and a concrete reflecting pool. Peering into the various minimalist spaces of the home, I tried to picture his children, Rainer and Flavin, growing up in such a spartan environment (sidenote: there's a great interview with Rainer in the latest issue of Apartamento). The only exception to the pared-down aesthetic was the kitchen, where the open shelves and cupboards were cluttered with all manner of clay cooking vessels and other pottery.
The drive away from Marfa was bittersweet, strangely similar to the feeling of parting from loved ones you know you won't see for a long time. I sat in the backseat, silently promising myself to remember each colorful little detail of a time well spent, but forgetting with each passing moment as we drove further away, like after waking from a dream. Once on the plane, life seemed to speed up exponentially as I drew closer to New York and my thoughts began whirring with to-dos. Marfa had been a mind-clearing, time-slowing alternate dimension, and I hope I can find my way back to it someday.